Our princess is currently 26 months old.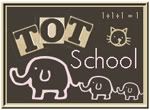 For the past two weeks, we have been working on the letter C. Here is what we have done:
I printed off a "What Begins With Cc" book for her to color from
DLTK's letter C
page. I also decided to foster my princess' love of cars by doing one of the
activities on the DLTK letter C page
. She was a bit creative in how she assembled her car, but she enjoyed it.
I also used a few of
COAH's Cc is for Caterpillar
ideas. The princess LOVED this bottlecap matching game. This is something I never would have thought of - glue the letter to the caps of old pop bottles, and have her match them to the letters on the paper. She loved the novelty of the bottle caps. She also loved playing with the lid on the old peanut butter jar we're using to store the bottle caps. Anything can be a learning tool. :)
We have not done much with numbers, and she does not count yet. But she is getting the hang of assembling this caterpillar from COAH. Number 1-20 are available, but we are sticking to 1-5 for the time being. Oh...and Bluebeary joined us for Tot School a little bit this week.
This is another activity from COAH:
She used her glue stick to assemble her "Cc" alphabet page. This week's page featured Carrot, Cowboy, Cow, Caterpillar, Car, Crayon, and her two "C" cousins.
Next week I plan to move on to the letter D!