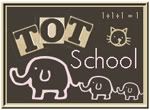 Our little princess is currently 25 months old.
We worked on the letter B this week. I used some ideas from
1+1+1=1
as well as
COAH
. I decided to begin an ABC book with the princess and just focus on one letter a week. As 1+1+1=1 mentioned, her son Krash was most familiar with the letter B, and that is why she began with that letter. The same is true for the princess. We made a "B" page, which included doing some crayon coloring, pasting, and lots of vocabulary work. We included pictures of things she is familiar with, as well as things I want her to become familiar with. My brilliant idea was to put pictures of her cousins and friends on the pages as well, so this week featured 3 cousins and a little friend. As a result, she has been talking about her buddy "Buh-buh" a LOT this week.

I let her use markers for the first time this week. She had a blast coloring her "B is for butterfly" pages. The one on the left is from
COAH
, and I created the one on the right, because I really wanted an up and down page for her ABC book. (Like the Napoleon Dynamite magnets? Ha ha!)
She also colored a Valentine's card for Daddy and really enjoyed attempting to put the caps back on the markers. I am not posting pictures of the card, because I do not want to ruin the surprise!
The princess also did a "B" page from
COAH
and used a glue stick to attach bubble wrap! I thought this was a brilliant idea of mine, until about 2 hours later when the bubbles were extremely easy to pull off. Now we have a plain B page. :)

The princess enjoyed doing her ABC puzzle from
1+1+1=1
with Daddy.
And we practiced pouring and working on the meaning of "PRETEND" in the bathtub. :)
This was a fun week. We also began potty training this week! We are still in the learning process, but she now knows when she is wet (and does not like it), and she comes to me when she has to go to the bathroom. We are making progress!