Our princess is 25 months old.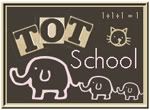 I had a blast finding fun "A" activities this week! I found a few new website resources. This cute "A is for Acorn" page was perfect for my little Elmo lover! I found this at
Coloring-Crafts
, and they have a variety of free pages from which to choose.
I found
DLTK
's site, which has mini-books you can print out for each letter of the alphabet, as well as books for many other themes. I printed out the "A" book in black and white (though color is an option) and let the princess color each page. We read this book on a daily basis, and she LOVED it.
I used many of
COAH
's
A is for apple
ideas, including the apple uppercase/lowercase matching game, apple color puzzles, apple lacing card, and an A worksheet. For the A worksheet, I did a google image search for "apple clipart" and printed out some apples to paste in place.
I definitely overestimated her skill level
and made these apple color puzzles
too difficult for her.
She did great matching capital and
lowercase As. Not a favorite of hers though.

Pasting apples on her A worksheet
Apple was a new word this week.

I love her face of concentration as she skips
over several holes. :) She did great at this - her
first lacing activity.


She also put together this "Aa" page, featuring ant, acorn, alligator, arm, apple, airplane, and her 4 "A" cousins. I think this is both of our favorite weekly activity. She loves the pasting and the new pictures, and I love hearing her attempt new words!